Insurer_Login_Guide
STEPS FOR INSURER [HO/RO/DO] LOGIN :-
Step -1
Click Insurer from Right Panel Menu.
Step -2
Select Head Office for Insurer HO Login.
Select Regional Office for Insurer RO Login.
Select UnderWriting Office for Insurer DO Login.
Step -3
Select Insurance Company and then UserID Field put USER LOGIN ID and Password Field PASSWORD.
Step -4
Now you're logged in.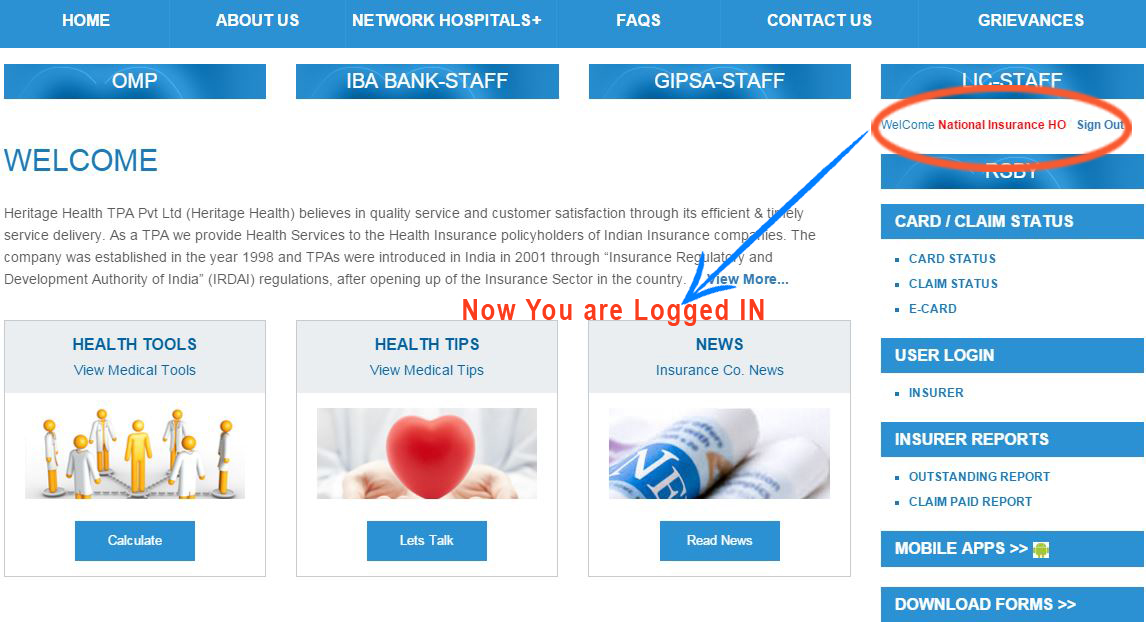 Step -5
You can view Card Status, Claim Status, E-Card and also Reports like Paid, Outstanding etc.