Broker Login Guide
STEPS FOR BROKER LOGIN :-
Step -1
Directly go to Site http://heritagehealthtpa.com
Step -2
Scroll down the page and Select Broker Login.
Step -3
Click Broker Login
Step -4
Select Insurance Company and then UserID Field put USER LOGIN ID and Password Field PASSWORD.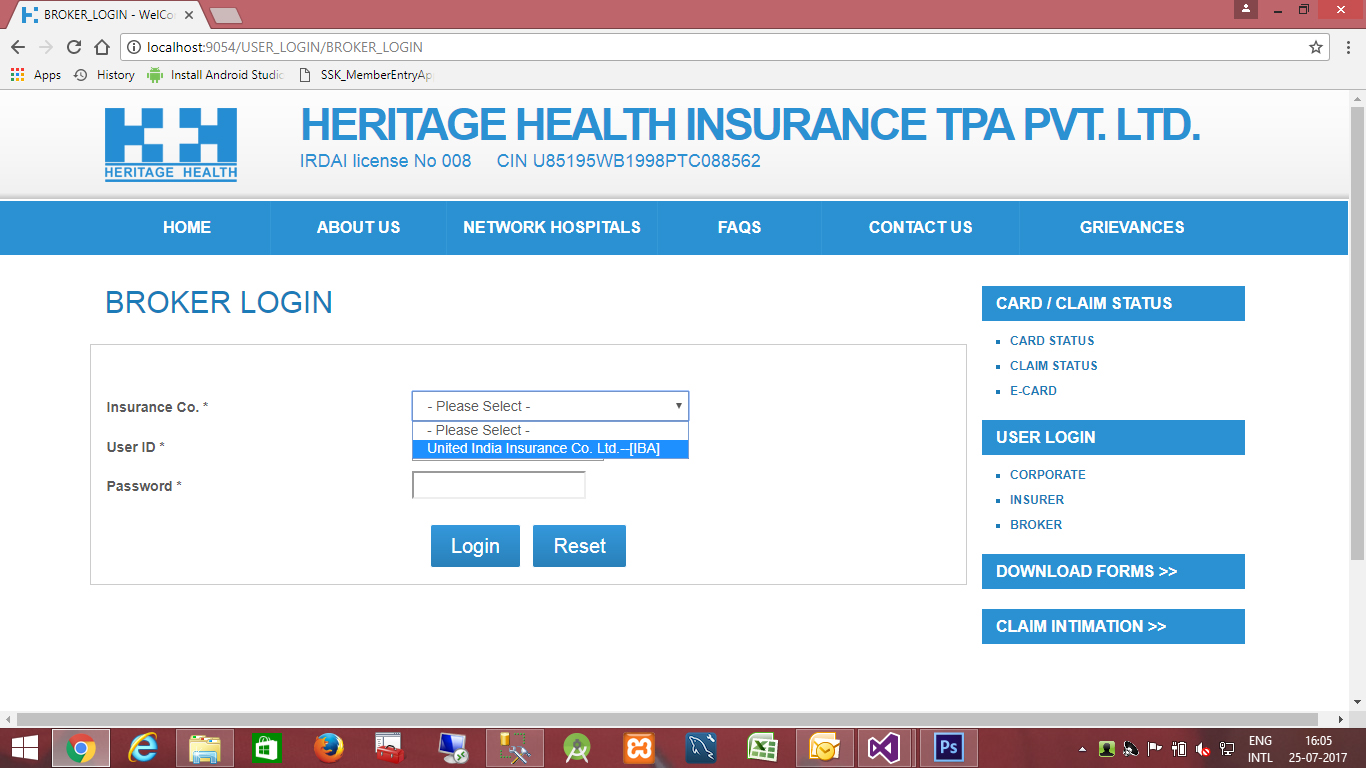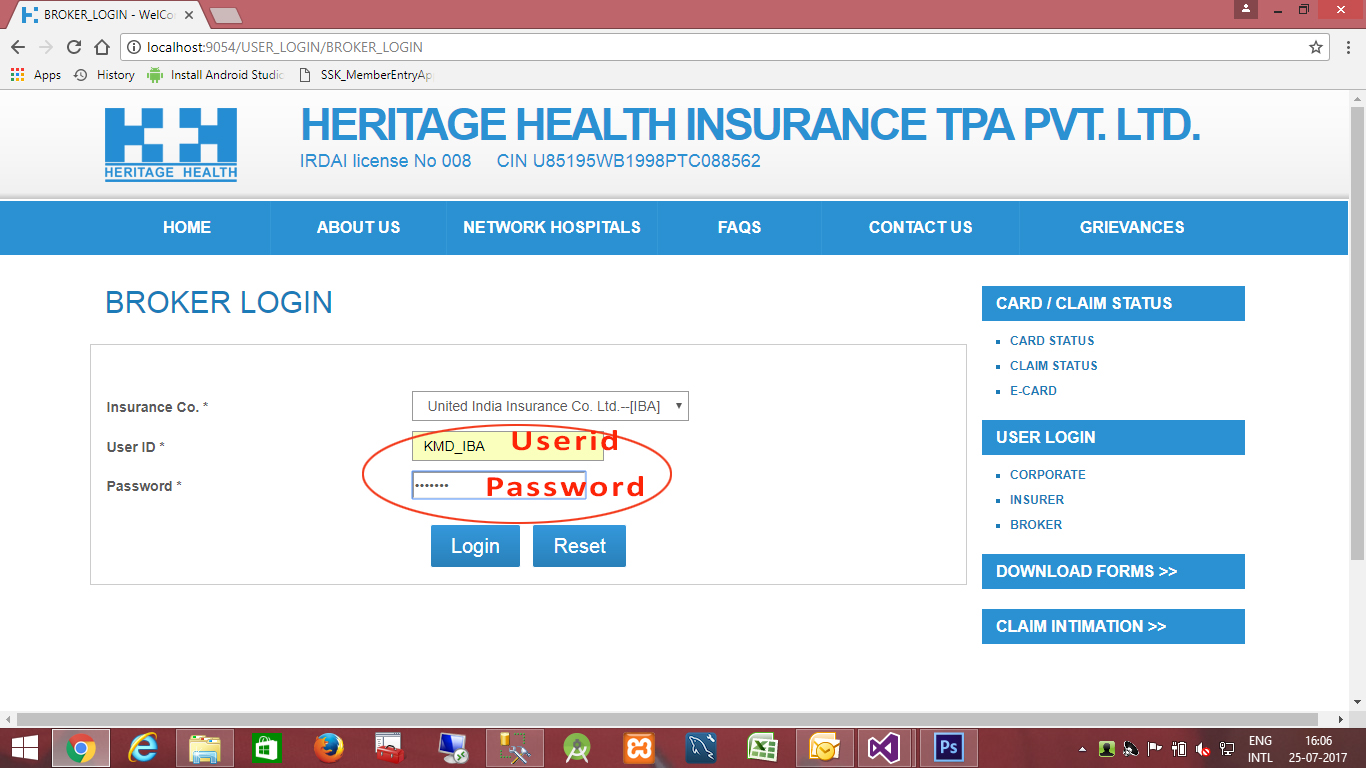 Step -5
Now you are done.
Step -5
You can view Card Status, Claim Status, E-Card and also Reports like Paid, Outstanding etc.